January is the most paradoxical month on the golf calendar.
Many of us received new golf equipment, apparel and training aides as holiday gifts, and we can't wait to try them out. Meanwhile, the PGA TOUR season gets underway with a swing through the balmy Hawaiian Islands followed by a trip to the toasty Southern California desert.
We're itching to play golf, but for most of America, we're smack dab in the middle of the year's coldest stretch of weather – a little nuisance known as winter.
But unless you live in the far northern reaches of the country, there's still golf to play, regardless of the temperature. To help you get the most out of your game, here are three things you need to know about the impact cold wintry weather can have on your golf balls.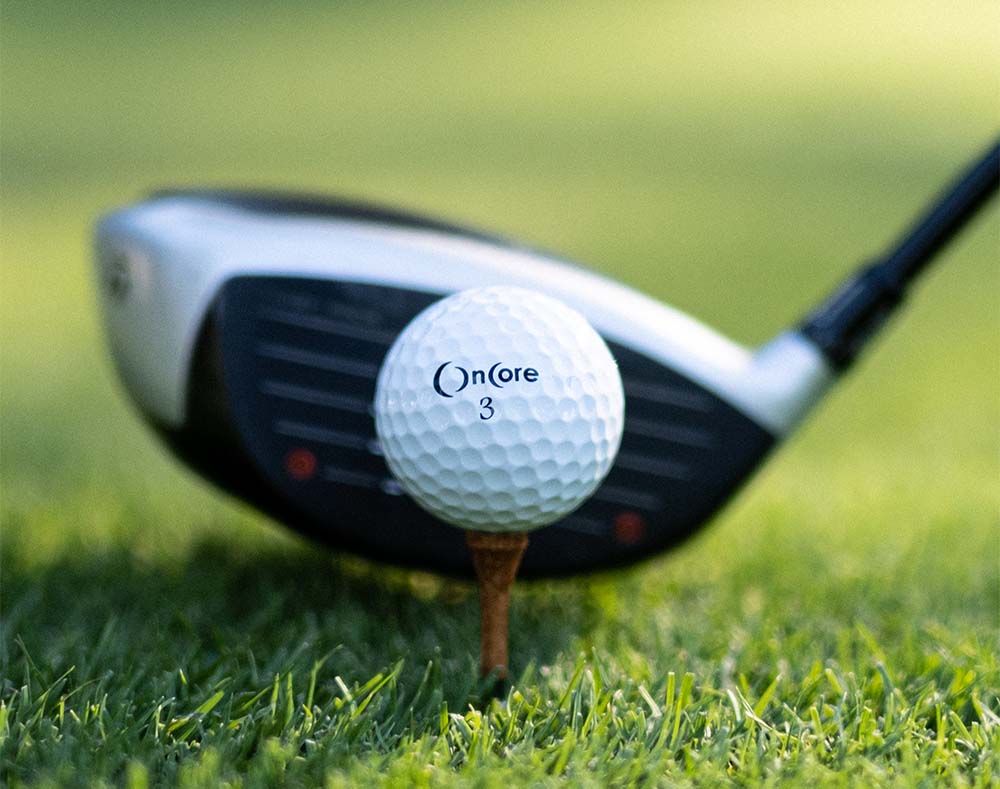 1. Diminishing Distance
Whether it's the PGA TOUR or Major League Baseball, professional golfers and baseball players often lament that the ball doesn't fly as far in cold air. This isn't just conjecture – it's a proven fact. According to the United States Golf Association (USGA), distance decreases by two yards for every 10-degree drop in the temperature. Simply put, cold air is denser and creates more drag.
And then there's the direct effect of frigidity on the golf ball.
A recent study by MyGolfSpy revealed that extremely cold temperatures (22-32 degrees) create lower ball speed, spin rates, launch angle, apex and carry. Collectively, this leads to a loss of 21 yards of carry distance versus golf balls stored in warm temperatures (70-90 degrees).
The takeaway: no matter which balls you play this winter, make sure to store them in a warm place to ensure they perform closer to their usual specifications. While it may not be practical to store your entire golf bag indoors, a dozen balls fit almost anywhere.
2. Hard vs. Soft
Every surface feels harder in the winter. As a countermeasure, many golfers opt for a low-compression, super-soft golf ball, like OnCore's AVANT 55, when the weather turns cold. AVANT 55 is designed with a very soft, proprietary Surlyn cover in conjunction with a large, soft inner core. This yields an ultra-low 55 compression for great feel in cooler temperatures. Perimeter weighting completes the package for straighter, longer shots off the tee.
Other golfers, especially those with higher swing speeds, might prefer to play mid to high-compression, cast urethane-covered balls like OnCore's ELIXR or VERO X1 to maximize distance. With its three-piece design, classic 318 dimple pattern and 80 compression rating, ELIXR provides the best of all worlds in terms of distance and control. The VERO X1 is a four-piece TOUR-caliber ball, forged with a soft, ultra-thin urethane cover, enhanced perimeter weighting and a nano-engineered transition layer to maximize distance and minimize dreaded side-spin to enhance accuracy.
The takeaway: As winter gets underway, try testing different balls around the greens and off the tee, and measure the results. You might find that you end up preferring the same ball you play during warm months, or you could swing to the other end of the soft-hard spectrum.
3. Ball Color and Customization
Whether it's leaves and debris, dormant Bermudagrass or the half-light of a gray January day, finding your golf ball can be a chore in the winter. The "off-season" can be the ideal time to stock your golf bag with
colored balls. OnCore's AVANT 55 and ELIXR are available in matte green and yellow, and VERO X1 will soon be available in yellow.
And for golfers who'd like to add a personalized touch to their winter golf ball order, we offer a simple, three-step customization process during the check-out. You can add a logo, inspirational message, swing thought – you name it. Or choose from any of our customized, special series golf balls featuring designs by Buffalo quarterback Josh Allen and Dallas running back Ezekiel Elliott, among others.
The takeaway: By storing your golf balls in a warm place, testing different balls out on the golf course and playing with a colored or customized ball, golfers can optimize their games for winter golf and dial-up lower scores despite falling temperatures.
One for the Road
Cold temps also negatively impact your muscles and joints. Take the time to warm-up before playing a winter round with some stretching and mobility exercises for your shoulders, hips, wrists, knees and ankles. And be aware of your golf apparel and how it affects your ability to make a full turn during your golf swing. The combination of cold muscles and restrictive outerwear can significantly decrease your range of motion and therefore, carry distance on golf shots.