UNMATCHED DISTANCE AND CONTROL
ENGINEERED TO OUTPERFORM THEM ALL
THE INNOVATION ADVANTAGE
OnCore's premium, high-performance golf balls are engineered to help players of all skill levels become better golfers. Using our proprietary, perimeter weighting and advanced materials, more mass is distributed through the outer layer, providing unparalleled distance and control. Discover how tireless innovation will help you level up your game and become a better golfer.
---
THREE BALLS. ONE TRUTH: TECHNOLOGY MATTERS
Golf is complicated. Choosing the right golf ball for your game doesn't have to be. OnCore's three-ball lineup covers the full spectrum of spin, trajectory and compression to ensure your golf game is completely dialed in. And with our direct-to-consumer model, we have a ball to fit any budget.
The AVANT 55 is our award winning, super soft, low compression distance golf ball. Featuring low spin rates off the driver for long and accurate tee shots and a soft surlyn cover. The 2-piece construction allows for high launching wedge shots with a very soft feel around the greens and off the putter face.
Our newest tour ball, the VERO X1 delivers an unprecedented combination of distance, accuracy, control and feel. Leveraging our unique perimeter-weighting technology to maximize the Moment of Inertia (MoI), the VERO X1 will take even the best golfer's game to an entirely new level.
Our two-time Golf Digest Hot List Gold Winner, the ELIXR tour ball is expertly crafted for all golfers – from amateur to elite. By incorporating high density particles in the mantle, the pioneering perimeter-weighted design of the ELIXR delivers incredible velocity, accuracy, and distance off the tee.
GEAR UP WITH ONCORE
Shop Official OnCore Golf Gear, Apparel and More.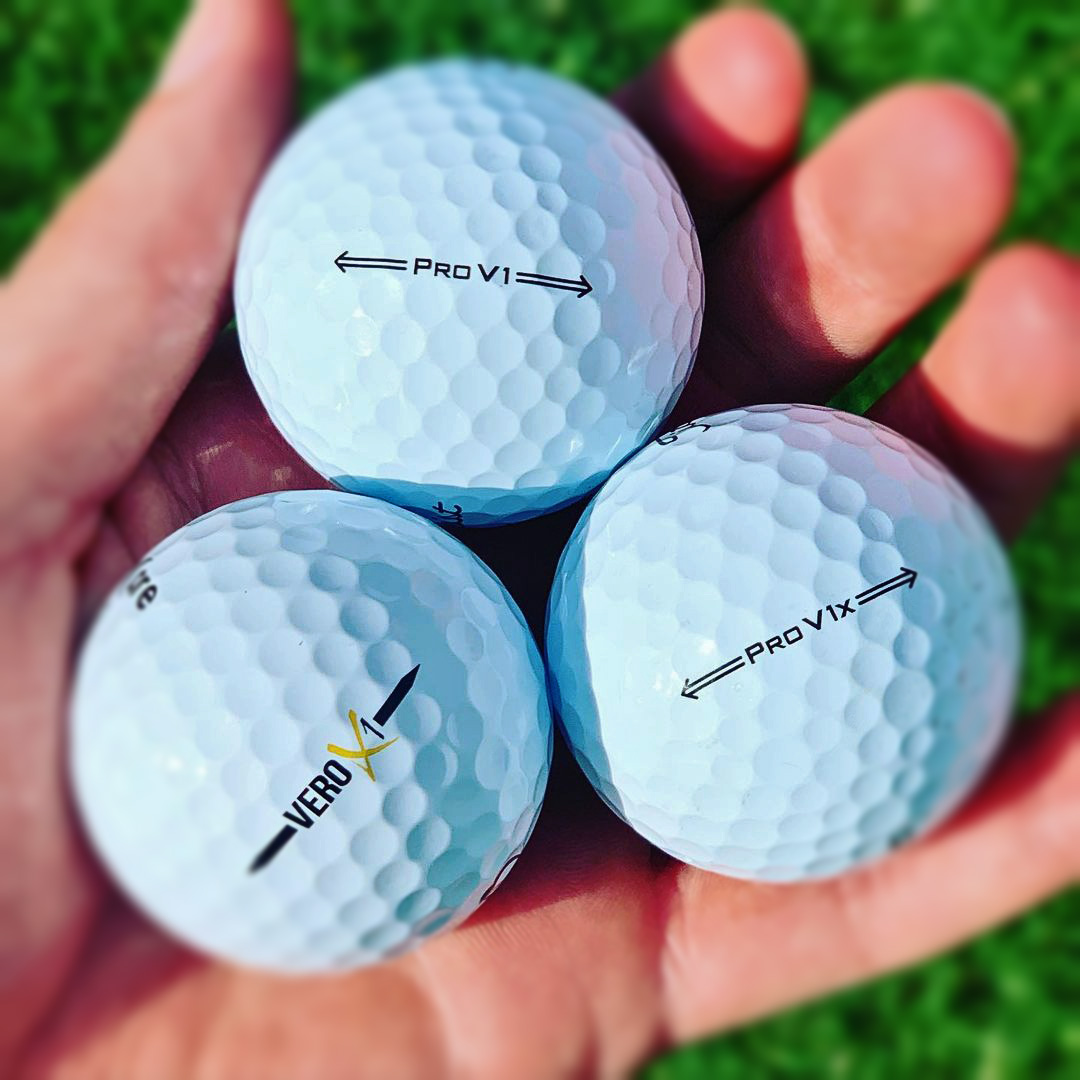 GOLF EQ INDEPENDENT TESTING
VERO x1 vs. TITLEIST®
AWARD WINNING Technology
Our proprietary perimeter weighting technology is engineered with advanced materials and nanotechnology to deliver golf balls with a high moment of inertia.
ONLINE BALL FITTING
Dial-in your game with the perfect ball for your swing. Which OnCore ball is best for you? Take our online ball fitting assessment and we'll recommend the right ball for you. Receive $10 OnCore Cash for your first purchase and order today!

NEW CUSTOMERS ONLY. LIMIT ONE PER CUSTOMER.
As Seen On
Join #Teamoncore
A community where all are welcome.
ELEVATING THE GAME OF GOLF
FOCUSED ON PERFORMANCE
OnCore Golf provides premium, high performance golf balls for all skill levels. The all-new VERO X1 is like no other ball on the market and we are incredibly proud. The positive reviews keep coming in, and we thank our customers for all their support! Great things to come and help us continue to spread the word. Become a Better Golfer.