UNMATCHED DISTANCE AND CONTROL
ENGINEERED TO OUTPERFORM THEM ALL
BUY 2 GET 1 FREE EXTENDED
Restock the golf bag this summer! Buy any 2 dozen golf balls, get a dozen free! Improve your game, with our proprietary, perimeter-weighted balls. Shop the bundles for a limited time only.
---
THREE BALLS. ONE TRUTH: TECHNOLOGY MATTERS
Golf is complicated. Choosing the right golf ball for your game doesn't have to be. OnCore's three-ball lineup covers the full spectrum of spin, trajectory and compression to ensure your golf game is completely dialed in. And with our direct-to-consumer model, we have a ball to fit any budget.
The AVANT 55 is our award winning, super soft, low compression distance golf ball. The 2-piece ball features a large soft inner core for added perimeter weighting. Perfect balance of flight and control. Straighter, longer shots. Soft surlyn cover with 392 dimple pattern for optimal trajectory and playability.
Our premier tour ball, the VERO X1 delivers an unprecedented combination of distance, accuracy, control and feel. Leveraging our unique perimeter-weighting technology to maximize the Moment of Inertia (MoI), the 4-piece VERO X1 will take even the best golfer's game to an entirely new level.
The 2022 Enhanced ELIXR features the same three-piece construction and proprietary perimeter weighting as the original. But we've added a polybutadiene core that delivers an outstanding coefficient of restitution (CoR) for higher ball speed for even more carry and roll.
GEAR UP WITH ONCORE
Shop Official OnCore Golf Gear, Apparel and More.
INTRODUCING CLUB ONCORE
Club OnCore members get preferred pricing, free shipping, free customization, special offers and exclusive access to partner deals. Each membership comes with your favorite award-winning golf balls at no cost, plus much more… Sign up today and enjoy the perks!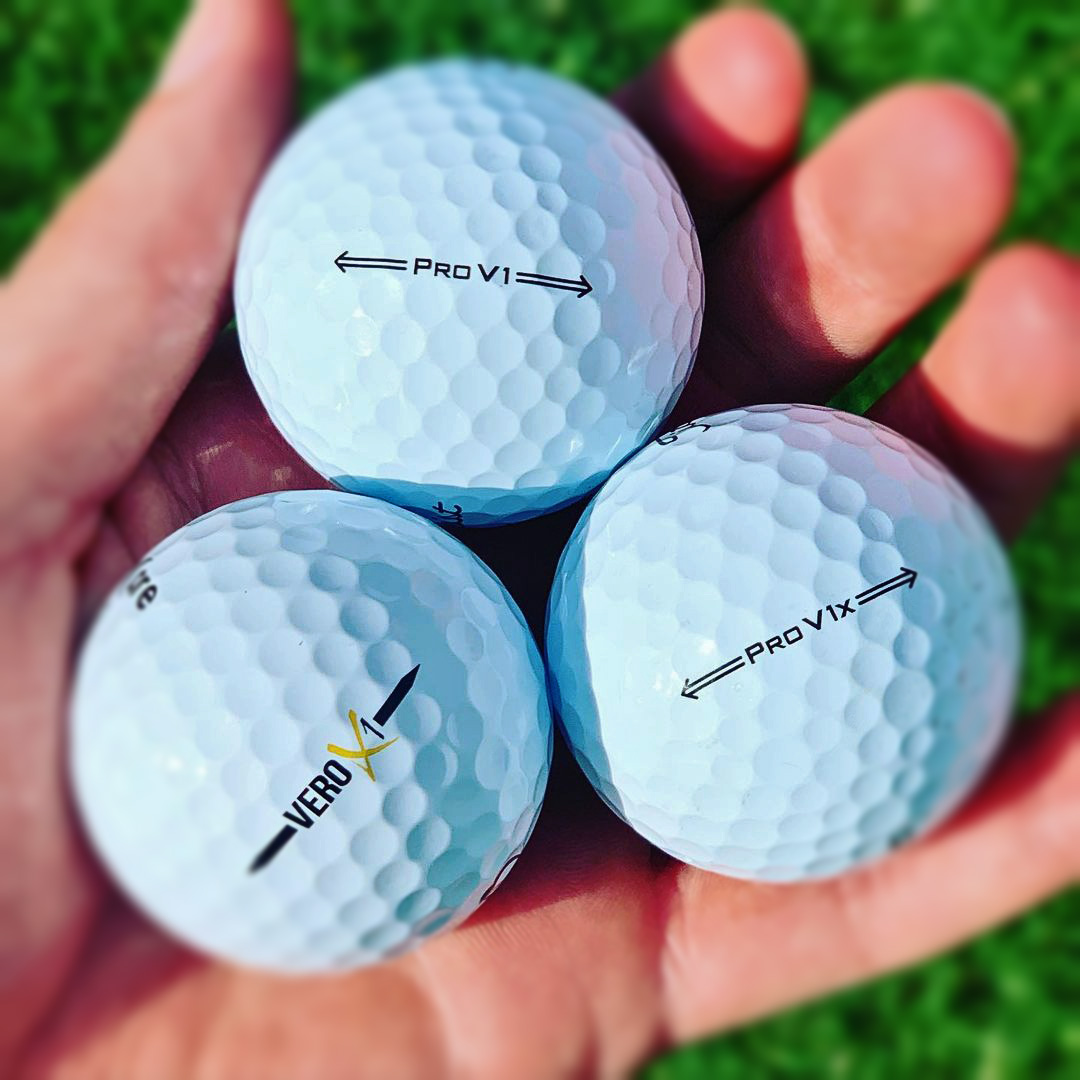 GOLF EQ INDEPENDENT TESTING
VERO x1 vs. TITLEIST®
AWARD WINNING Technology
Our proprietary perimeter weighting technology is engineered with advanced materials and nanotechnology to deliver golf balls with a high moment of inertia.
ONLINE BALL FITTING
Dial-in your game with the perfect ball for your swing. Which OnCore ball is best for you? Take our online ball fitting assessment and we'll recommend the right ball for you. Receive $10 OnCore Cash for your first purchase and order today!

NEW CUSTOMERS ONLY. LIMIT ONE PER CUSTOMER.
As Seen On
Join #Teamoncore
A community where all are welcome.
ELEVATING THE GAME OF GOLF
FOCUSED ON PERFORMANCE
OnCore Golf provides premium, high performance golf balls for all skill levels. The all-new VERO X1 is like no other ball on the market and we are incredibly proud. The positive reviews keep coming in, and we thank our customers for all their support! Great things to come and help us continue to spread the word. Become a Better Golfer.