TRUE PERFORMANCE
Thin cast urethane cover for great responsive spin around the greens.
Large inner mantle for enhanced perimeter-weighted, high MOI design. This creates faster ball speeds with tighter shot dispersion patterns off the tee.
Thin nano-layer under the cover rounds out this 4 piece design, offering the ultimate combination of distance, feel and control.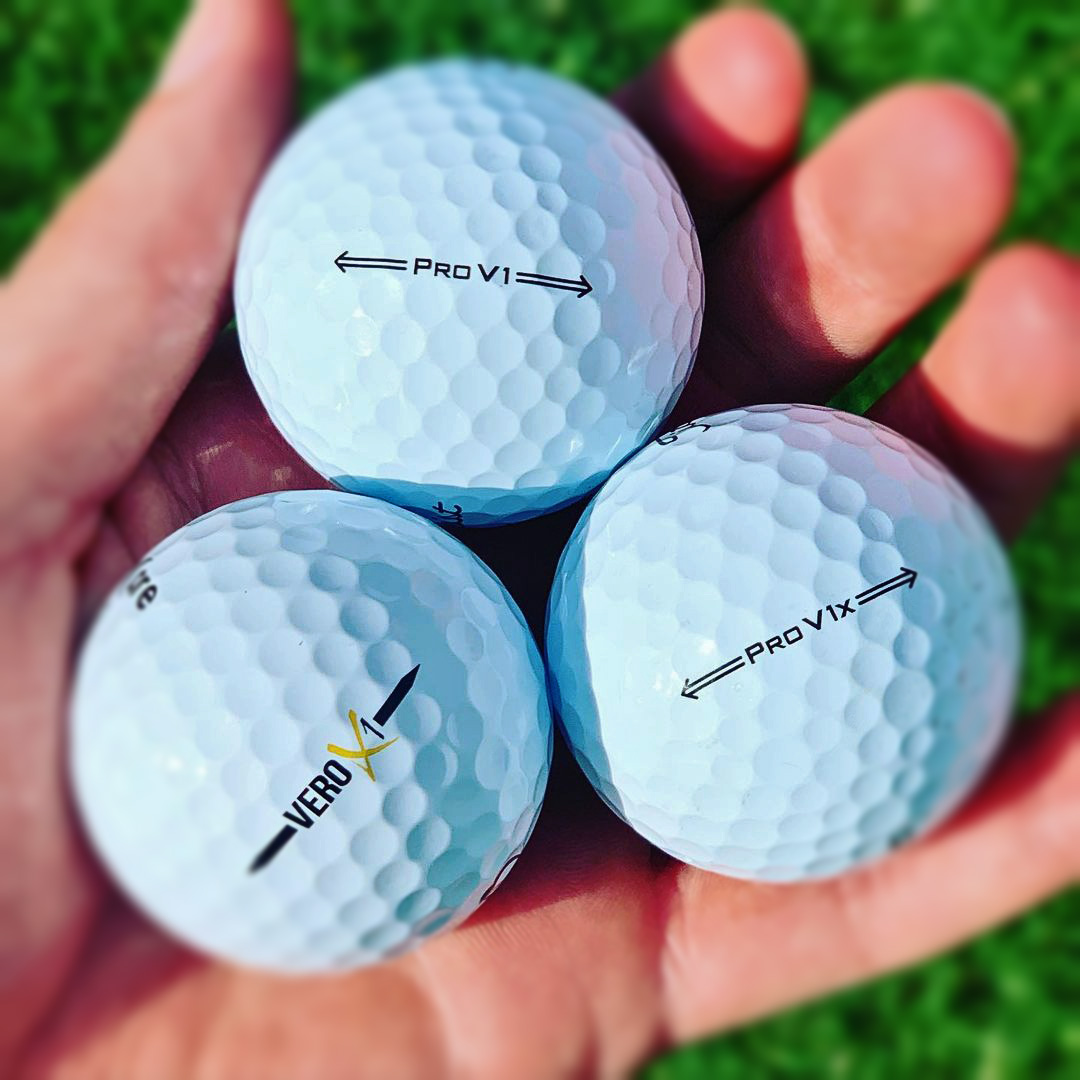 GOLF EQ INDEPENDENT TESTING
VERO X1 VS. TITLEIST®
The four-piece VERO X1 went head-to-head with both iconic balls and outperformed the dynamic duo in Golf EQ's driver and iron testing. It also finished atop the composite rankings with a total Golf EQ score of 372.68 versus 350.83 for ProV1® and 362.26 for ProV1x®.
How about that dreaded side-spin that derails so many tee shots?  The VERO X1 delivers decidedly less of it – over 60% less– resulting in significantly straighter drives.
How it Plays on the Course
Driver
Lower spinning creates phenomenal ball speeds.
Feel
Slightly firmer feel.
In the Wind
Penetrating ball flight in the wind.
Iron
Great spin combined with control and feel.
Distance
The longest ball we produce.
Putting
Slightly firmer feel.
Accuracy
Highly accurate due to added MOI and dense metal-infused mantle.