Team OnCore
Innovation is at Our Core
PATENTED TECHNOLOGY
With several patents already issued and more on the way, years of research, development efforts and millions of investment dollars, we were able to bring to market the world's first and only hollow metal core golf ball, the MA-1.0. We also became only the second company in roughly 100 years to cause the USGA to rewrite the rules governing golf ball construction, paving the way for our hollow metal core golf ball to be deemed USGA conforming. Because we aren't the one-trick pony types, we also created the AVANT 55, a low compression ball with unrivaled distance for golfers wanting a softer feel.
INDUSTRY DISRUPTION
We optimized our MA-1.0 to bring a softer and longer version of the most accurate ball on the market due to our hollow metal core technology and called it the Caliber. In 2017 we developed and launched what many believe is the best premium tour ball on the planet –the ELIXR. It boasts the highest allowable initial velocity off the tee, amazing distance, exceptionally tight shot dispersion, and unparalleled stability in windy conditions. With unique advanced materials and design, the ELIXR provides perimeter weighting (created by our innovative high density particles in the mantle) for spin and accuracy, while providing an outstanding soft feel around the greens which makes it the most complete ball you will ever play. No matter which ball you choose, OnCore Golf balls are best in class and bring greatness to every shot.
Continuing forward, using our proprietary formulation and manufacturing process, along with a high modulus, metal-infused mantle, we created the VERO X1. With its enhanced perimeter weighting, the X1 results in the highest allowable velocity off the club face and distance that has to be seen to be believed. By incorporating a nano-engineered transition layer to manage the interface between the mantle and a thin cast urethane cover, the VERO X1 delivers spin, control, and feel unlike any other ball.
In 2022, using the same unique core-mantle-cover integration as our award-winning X1, we introduced the VERO X2, which delivers the same distance-enhancing low driver spin and wind-penetrating trajectory for greater distance and pinpoint accuracy on tee shots. Designed for players with high swing speeds, its four-piece, 95-compression construction delivers optimized spin and accuracy with irons and supreme stopping power on greens with wedge shots. It features a high modulus, metal-infused mantle connected to a thin, cast urethane cover by a nano-engineered transition layer. Proprietary perimeter weighting significantly reduces sidespin and bores through headwinds and crosswinds.
THE GAME OF GOLF
Most importantly, it is our steadfast mission to give back and empower golfers around the world of all ages. Team OnCore is closely involved with volunteer coaching and mentoring at our First Tee chapters in Buffalo/Western New York in addition to being featured guest speakers at STEM camps teaching the golfing generations of tomorrow the technology and engineering behind our technology infused golf balls. We also sponsor the International Junior Masters tournament fielding talented young players from around the globe to compete in one of the most prestigious tournaments of the year. In summary, OnCore Golf is always looking to give more in gratitude for the support that we continue to receive from it's loyal base of customers and fans. Learn more about the company.
THE ONCORE TEAM
Keith Blakely
Chairman, CEO
Bret Blakely
CoFounder, Director of Branding and Marketing
Steve Coulton
CoFounder, VP of Sales
Kathy Butcher
Executive Assistant
Mike Bongiovanni
Digital Director, IT and Analytics

Featured in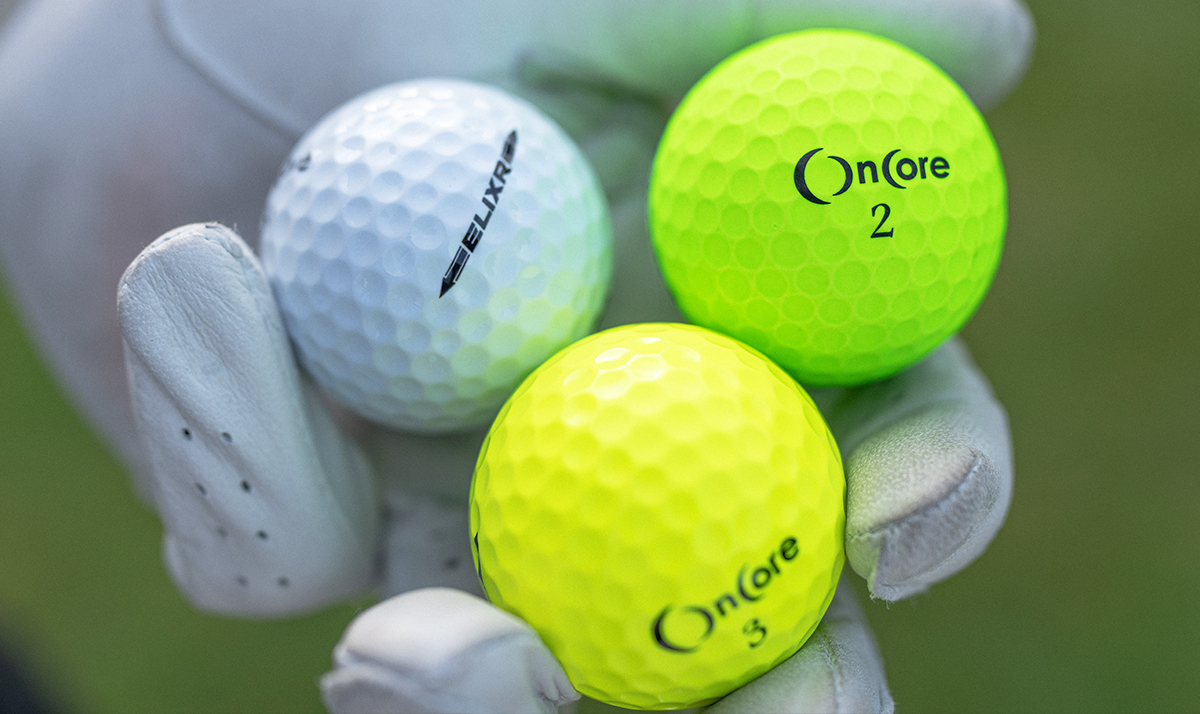 ELEVATING THE GAME OF GOLF
FOCUSED ON PERFORMANCE
OnCore Golf provides premium, high performance golf balls for all skill levels. The VERO X1 is like no other ball on the market and we are incredibly proud. The positive reviews keep coming in, and we thank our customers for all their support! Great things to come and help us continue to spread the word. Become a Better Golfer.
BALL FITTING
ONLINE BALL FITTING
Dial-in your game with the perfect ball for your swing. Which OnCore ball is best for you? Take our online ball fitting assessment and we'll recommend the right ball for you. Receive $10 OnCore Cash for your first purchase and order today!

NEW CUSTOMERS ONLY. EXCLUDES LOYALTY.